About Roofing
911

& Siding

911
Roofing 911 Repair- The Trevino family has been committed to providing exceptional roofing, roofing repair and construction at a fair price in Southeast Texas for over a decade. Having raised three kids in Mid County, myself and my wife Lisa, have deep roots in the Southeast Texas community and hold a strong commitment to providing the best service possible. We began roofing repair and construction in 2006 and created Roofing 911 repair primarily to meet the growing demand for simple roofing repairs and emergency roofing services.
I earned a Texas Insurance Adjusters License in 2005. An adjusters license from Texas is highly sought after because of its high standards, making it reciprocal in almost all 50 states. Before receiving this challenging certification, a rigid background check is required, including fingerprinting and a nationwide criminal record search. You must a have an impeccably clean background and criminal record to receive an adjusters license in the State of Texas!  When you invite a contractor into your home you deserve to feel safe, secure, and know that they are people you can trust. The opportunity to earn your business is not just given, it is earned; and we consider the opportunity to work on your home a privilege. Roofing 911 repair takes pride in serving you.
I love my job, I love helping people. If I hit the lottery tomorrow I'd probably still be doing what I do, and probably doing it for free. If your roof is leaking, damaged, or needs ventilation, give us a call we are all about roofing repair. Roofing 911 repair!
-Sam Trevino
Serving Southeast Texas Since 2006
When your home needs roofing repairs, Sam Trevino has extensive hands-on experience, comprehensive training, and industry certifications and accreditation that brings a high level of experience. He has made a name for himself as a "true roofing professional" when it come to residential and commercial roofing applications. When making decisions about how to repair your home, we ask ourselves this: How would we do it if it were our home? The answer is a no-brainer. This philosophy makes our job easier and brings confidence you can trust!
Roofing Done Right by a True Professional
Emergency Roofing Repairs
Our Same Day Service is second to none. Many roofing companies offer versions of roofing repair services that seem to fall short. If you have ever had a tree or large branch fall on your roof, you understand the importance of receiving help quickly. Save our number. Proper preparation is absolutely critical if you are ever in an emergency situation, and our estimate is always free.
Roofing Ventilation
Not withstanding the shingles on your roof, the ventilation system is the most critical component. It removes the hot air from your attic which extends the life of your shingles dramatically and decreases  the cost of your energy bills immediately. Having ventilation installed will very likely pay for itself in a short amount of time. I speak from firsthand experience on the cons of not having adequate ventilation; After installing ridge vents on my own home, I realized that there was a dramatic difference I could see and feel that very same day.
Infrared Camera Inspection
Energy efficiency and proper roof installation go hand in hand. In some instances, infrared camera technology is required to troubleshoot problematic roof leaks. These types of roofing repairs are especially rewarding because we not only repair a frustrating problem, we also bring value to your home and provide energy cost savings!  At Roofing 911 we specialize in roofing and siding repair and utilize the latest infrared camera technology to solve those tough roofing and siding issues.
Texas Windstorm Insurance Certification
I am proud to have received the coveted Texas Windstorm Insurance Certification Training. Many roofers claim to have completed this vigorous training, however, you must meet certain qualification including being a Licensed Adjuster to even be eligible for this educational opportunity. I don't know any other roofer in Southeast Texas who has actually earned this respected certification. Almost any roofer can request a WPI8 certification, but this is very different than receiving the actual training. I am especially proud of the technical competence I acquired with this education. I know that when it comes to roofing repairs in Southeast Texas, you have a choice.
Insurance Claim Specialist
As a Licensed Texas Insurance Adjuster, many of the roofing/construction industry certifications that we hold are only available to license holders and are actually required by the state. The continuing education courses required by the state for Insurance Adjusters demands a strict training regimen that includes countless hours of classroom study. My customers trust me to add the most value to their home or business after a major storm event. I have helped countless home and businesses owners manage the challenges of the insurance claim process and they often call me before the insurance company even shows up.
Add Years of Life to Your Roof
In many instances, 5-10 years of life may be added to your roof with just routine maintenance and minor repairs. Some roofing companies would rather sell you a new roof and exclude repair options that could save money and add years to your home or business. Roofing repairs is harder work for less money. We find that there is a personal satisfaction that comes with helping families resolve roofing issues. Many times these roofing issues can indicate other long term problems such as termites, rotting wood, ceiling stains and musty odors, just to name a few.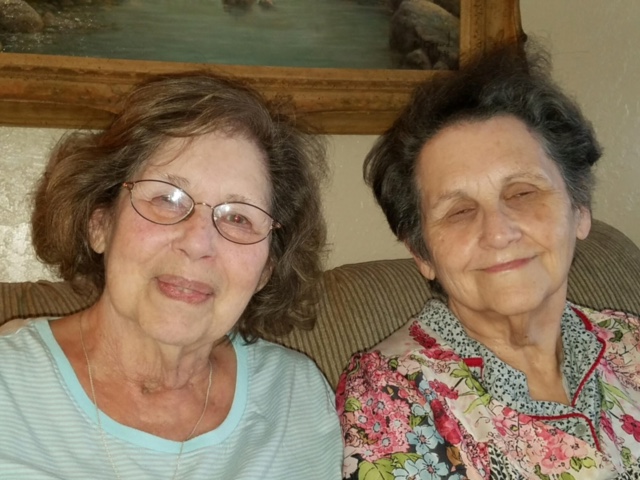 "My 10 year old roof had no warranty. Sam repaired my roof for no charge when no one else would. Sam you are a blessing."
Mrs. Charlotte
This program is to help those in need. You can nominate yourself or someone else. We are committed to helping one needy family per month. Roofing 911 has worked very hard to help those who cannot afford to repair their roof or siding, therefore, this program helps by repairing their leaking roof or siding with quality work and materials. Contact us for more details.
Another winner! Had roof repaired free of charge.
I feel blessed that Sam repaired my roof. I knew he was a good man when I first met him. Thank you Sam.
Mr. Trevino, we would like to thank you again for the roof work that you did for us on our Groves house. You completed all work within the time frame and price that you quoted and all in a very professional manner. We really appreciate you and will gladly call you on the next job.
-DM Houseman Properties
Groves, TX
Sam Trevino was a great person to do business with. He was very kind, caring, and honest. He went above and beyond to make sure that the job was done right and he was dependable.
-Tammy N.
Beaumont, TX
The roof is fine. Keeping your business card. Very pleased with your honesty, professional work, and respectful attitude. Will definitely suggest your company to friends. Will use your services in the future.
-Kathy B.
Beaumont, TX
INSPECTION REPORTS
PHOTO REPORTS
ANNUAL/ BI-ANNUAL ROOF MAINTENANCE
INFRARED CAMERA LEAK DETECTION
ELECTRONIC MOISTURE METER DETECTION
EMERGENCY TARPING/TREE REMOVAL
ROOF GUTTER CLEANING
EMERGENCY REPAIRS
FLAT ROOF SPECIALIST
METAL ROOF SPECIALIST
PORCHES/PATIOS/CARPORTS
CARPORTS
WINDOWS
SIDING
Call Today for Your FREE Estimate
Office Hours
Monday – Friday
9:00am – 5:00pm